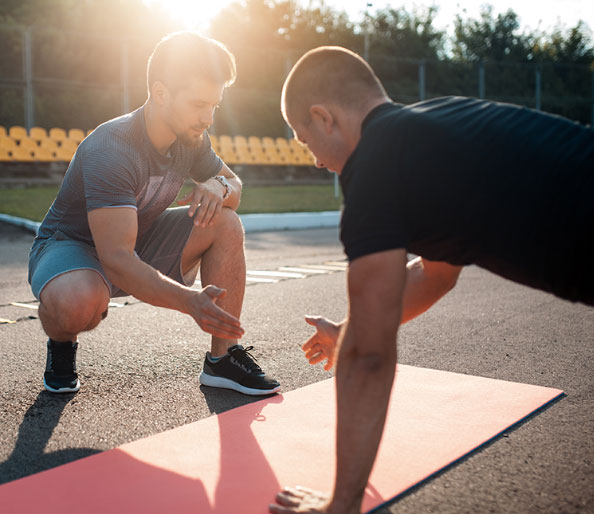 Your Plan for Fitness
We believe that everyone is an individual and everyone needs a custom-made personal training programme so you can achieve your goal.
At The Fitness Consultancy, you will benefit from dedicated one-to-one sessions, this helps you to create trust with your personal trainer, allowing you to focus on one thing, your fitness goals. We conduct a physical analysis to create a training programme that is created especially for you. We take into account current your fitness, any potential injuries or limitations as well as your nutrition.
We will then be guide you through your entire programme of health and fitness development, this includes options such as strength, mobility and stretching sessions, cardiovascular exercise and sports performance.
You can choose to purchase sessions, packages or pay monthly we are realistic about your day-to-day demands so we work around your schedule.
Our Training is progressive and challenging, your plan will take you through all types of fitness development, making sure that you leaner,stronger and more flexible.
Personal Training Prices-
½ Hour assessment £30
1 hour studio £50
1 hour home session £60
Personal Training sessions can be run as 1 to 1 or as 1 to 2 clients
Reasons to Get a Personal Trainer