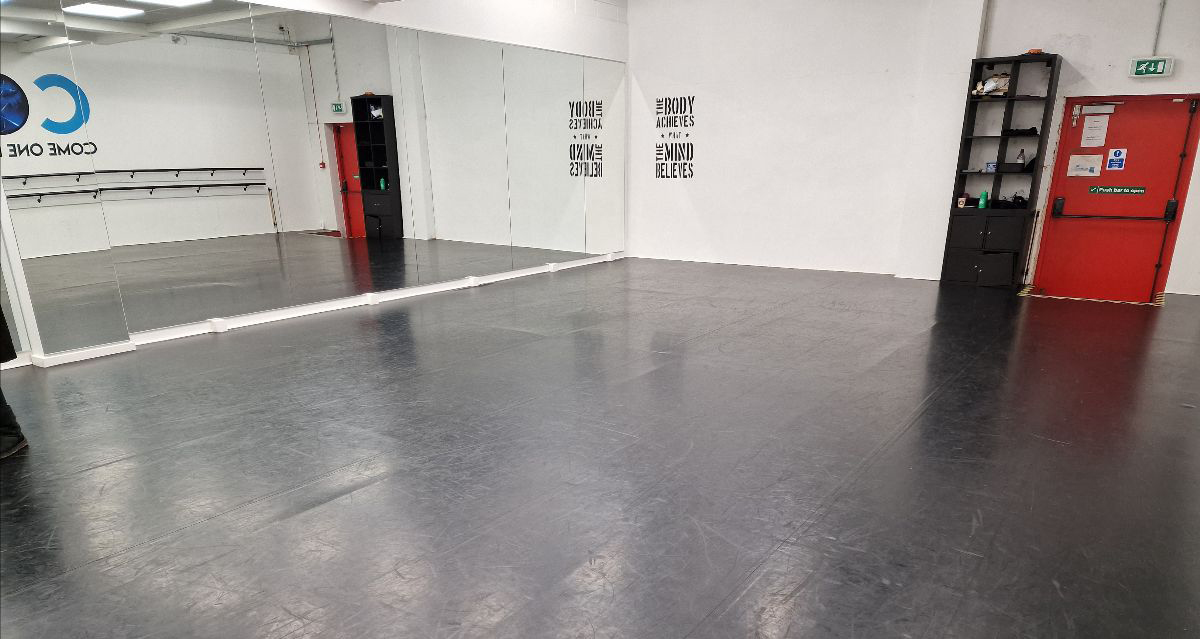 Our new studio address from Friday 2nd June

13 Shakespeare Industrial Estate,
Shakespeare Street, (but best accessed via Acme Road, then the venue is straight ahead on the left)
Watford,
WD24 5RR

Google maps link to location:
Come One Dance Academy – Google Maps
Our studio classes currently taught in the Barn will now be held in our exciting new Watford venue. We are pleased to have teamed up with CODA dance studios who provide 3 professional dance studios equipped with sprung floors, mirrors and dance barres useful for balance. All perfect for our classes.
As you are aware the barn has been our home for some 7 years now but due to the dilapidation and neglect of the venue and doubling of rent, we felt we had no other choice but to look around for new premises. We have done our utmost to keep the venue as close to the town centre as possible (new studio 5 min drive from the barn) and maintain the current Watford timetable to minimise inconvenience for our existing clients. There is also parking on site and in very close proximity, so if the new location means you may now have to hop in the car, parking will be easy.
We thank you for your understanding and hope this move is a positive step forward for TFC and our wonderful clients we look forward to welcoming you.
Again thank you for your ongoing support and loyalty
Ali and Alyssa